Online Instagram Video Downloader
---
When you save a video directly from Instagram, Instagram dose not allow to download content (photo, video) directly. Snapig allows you your favorite videos on Instagram without watermark and download Instagram MP3 audio with best quality. After the Instagram video or MP3 audio conversion is complete, you can download and play it on your phone.
The Instagram video downloading service is completely virus free and is continuously monitored based on security databases. It is perfect to protect you from facing any repercussions when publishing the video to multiple social media sites. As long as your device is installed with a popular web browser, you can use this service for free to grab a high definition MP4 with the best quality.
Interesting Details about Instagram Video
---
Instagram video is a feature on Instagram that allows adding music, filters and voiceover for creators videos. Users can choose music, dialogues and other sound clips provided by Instagram or upload their own Video. Instagram video has revolutionized the way people use this platform giving them the opportunity to showcase their creativity talent and personality through video. Instagram video is a simple functionality have quickly become a favorite among users.
How to Use Instagram Video Downloader
---
Open the instagram app, go for your favorite video and copy video link, Paste the video URL to the input box.
Click the "Get Start" button.
After the process video will be ready for download.
Tap on the "Download" button to save the instagram video
(see introduction below)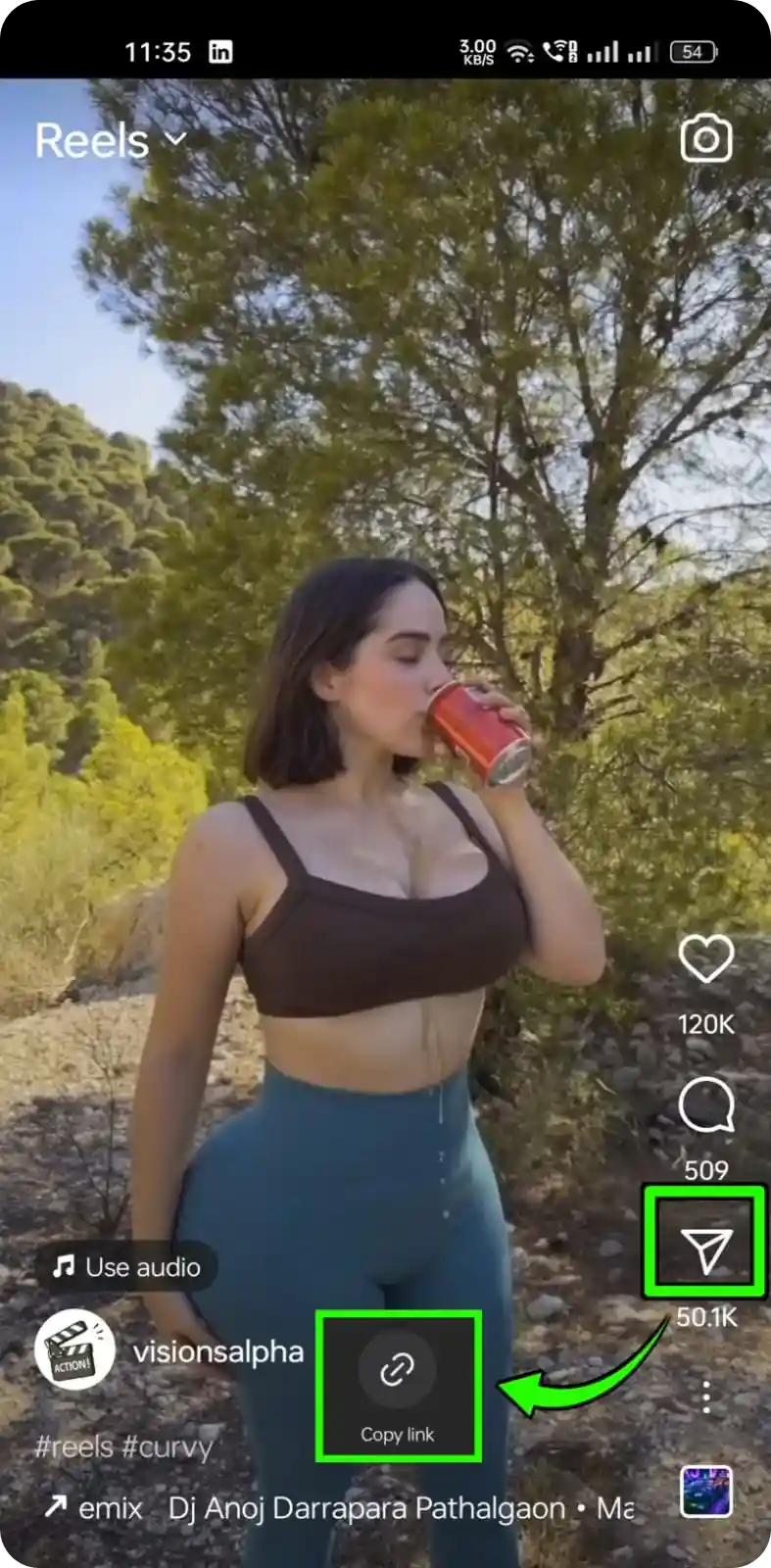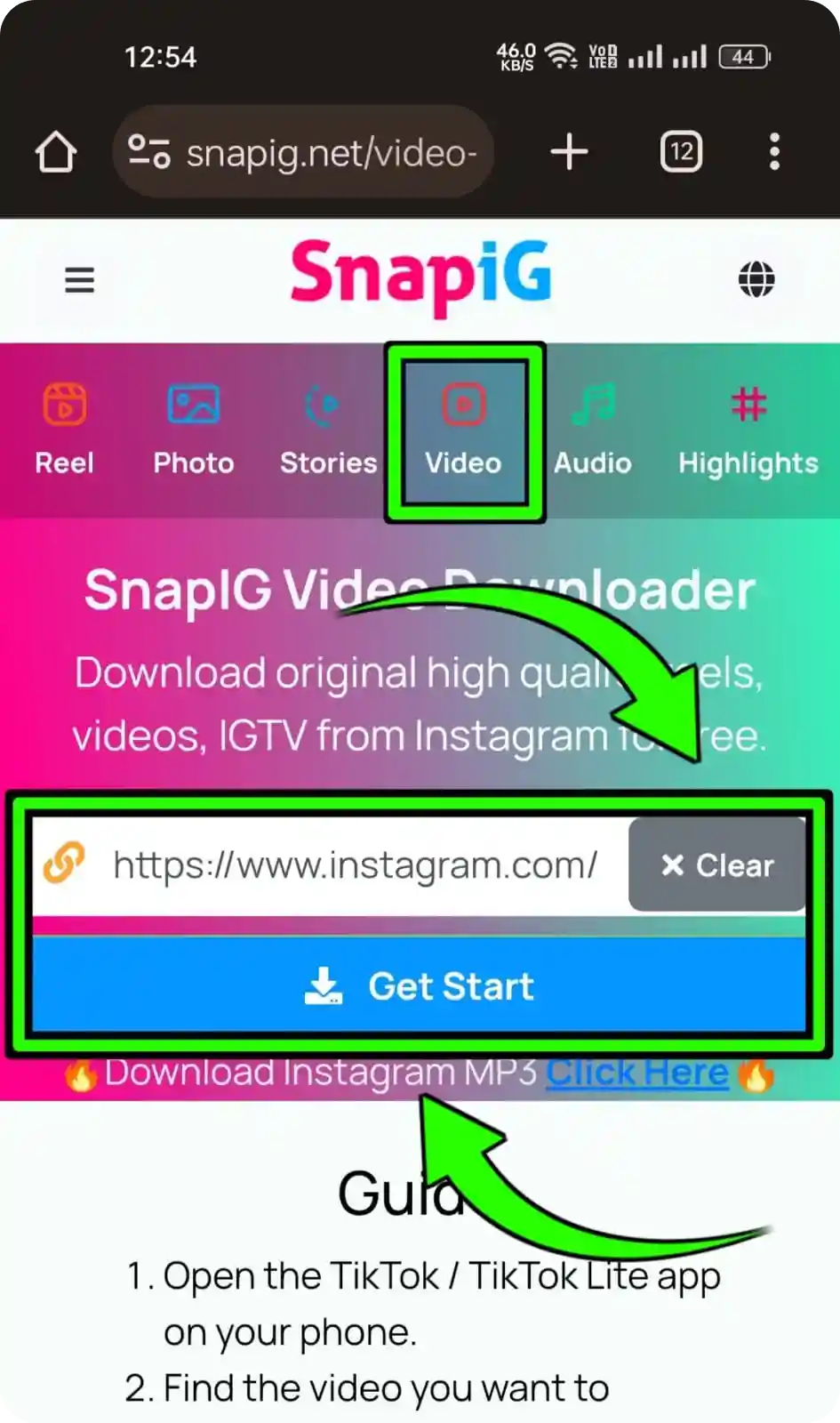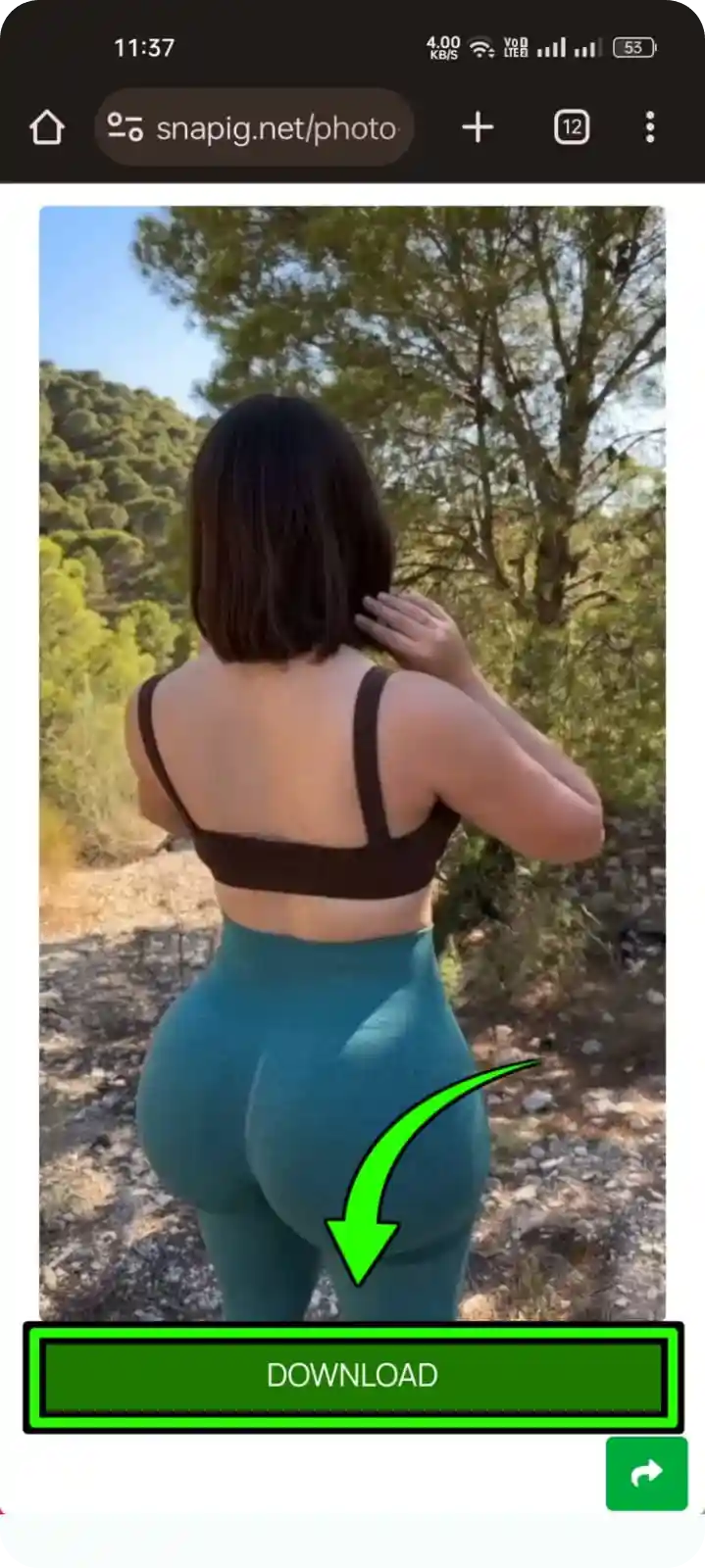 Key Features:
---
✔️Fast and Easy to Use: Snapig is the fast and easy way to download and save any instagram video.
✔️Without Watermark Support: Download and save instagram Video without watermark in original quality.
✔️Without Limitation: Download and convert instagram videos without any limitation and always free.
✔️Music downloads: Download video with audio from instagram without wasting time searching for them on the internet.
✔️No unwanted software: No need to install any third party application or software of plugins for your browser.
✔️Instant downloads: Instagram video of your liking will be save to your device right away with no pauses or delays.
✔️Playback on any device: Download video on your smartphone, laptop, tablet or PC and any device.
FAQ

About SnapIG Instagram Video Downloader
---
💪 How many Shorts videos download from Instagram?
There is no limit in the number of Instagram videos download. You are free to download any number of Instagram videos without limits.
⛔ Why we can't download some Instagram videos?
Some of the Instagram videos or accounts are private and some videos are restricted by the owner. user cannot access these Instagram videos, thus they cannot be downloaded.
📺 Why Instagram video is playing instead of downloading?
When user click on the download button it is normal the browser starts to play Instagram video. Need to right click on download link and choose "Save As" to save the Instagram video.
📥 Do Snapig store downloaded Instagram videos?
No. We do not store or track or keep info about downloaded Instagram videos. All downloads insta video directly from Instagram servers.
💾 Where are Instagram videos saved after download?
On a PC usually saved under "Downloads" folder. On iOS & android devices user can save Instagram video to browser download folder.
🥇 What are the quality of Instagram videos?
Most of the Instagram videos we serve are in HD or Full HD formats. This means that user can download highest quality Instagram videos including 720p Instagram videos and 1080p Instagram videos.
🎥 How to convert Instagram to mp4?
Most of the Instagram videos are already in mp4 format, snapig automatically Instagram to mp4 instantly if they are in different formats. Don't have to manually convert Instagram videos to download in mp4.